Life @ Campus
Furthermore, from the academic session 2016-17 BSAIL has launched an Institute level innovatively conceived programme i.e. Student Transformation & Employment Enhancement Programme (STEP) to hone the legal and other soft skills of the students.
1. Moot Court 2. MPD Classes 3. Course PPT 4. Legal Quiz 5. Hindi Debate & English Debate 6. Legal Drafting
7. Basic English 8. Legal language 9. Legal Maxim 10. Competitive Economics 11. Indian Polity 12. Legal Case Study 13. Legal Aid
Besides, the curriculum of the University, at B.S. Anangpuria Institute of Law the aforesaid valuable activities carried out in a very proficient manner: Participation in moot court is an extremely rewarding educational experience. It is a platform for a student to gain practical knowledge of real court room proceedings, which provides law students an opportunity to think critically about important issues and speak confidently in front of panel of judges. Further, it creates better understanding in the law; they theoretically study in classroom by practically researching, writing and orally arguing on them.
In the global era, management is an important aspect in the field of law. Systematic management training provided in MPD classes, a student helps himself to become more competent in his present managerial duties and responsibilities. PPTs prepared by the students on a given topic increases his communication skills and interaction with the audience and MCQs & Debate enhances the overall knowledge of each subject.
---
---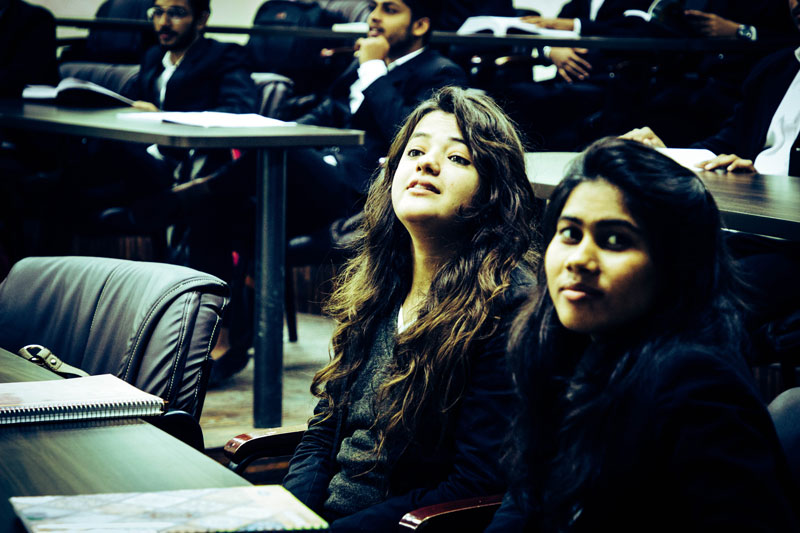 ---
Words are one of the primary tools as lawyers called as Legal Drafting. A successful lawyer is one, who can draft a legal document which includes case related facts, plea, prayers, affidavits, suits etc. Here, at Anangpuria, the special legal drafting classes are given to the students, so that he can face the upcoming difficulties, which usually a new lawyer faces in the court room in reality.
---